From Zero to Financial Market Analytics in less than 60 seconds!
Forget about complex software installations, server deployments and tedious coding, with Stockdio you can integrate powerful financial charts and stock market analytics in your web and mobile applications in a matter of minutes.
"Creating a Stockdio Account is Absolutely Free and Easy to Set up"
Full control over every chart, every parameter, every indicator!
Explore how Stockdio can help you present bigger data and faster visualizations across changing scenarios.
Meet Jim. He's a Web Developer


for Investor Relations Site of a Publicly Traded Company.
Before Stockdio he was overwhelmed mastering dozens of libraries and documentation in order to present even the simplest charts on the corporate website, so ended up writing plain text.
Jim was looking all over the web to find plugins that allow him to present some basic charts, on his best day it would take him at least an hour to test, debug and get the libraries running before bringing the new data in.
Most of his financial front-end ended up as plain text content with a lot of jibber-jabber talk trying to explain financial data and trends without any visual aids for the readers.
Now he provides site partners and visitors with professional charts and easy to read graphs instead of plain text.
Easy to use
We've spent an amazing amount of hours making it extremely easy to use for you. Just point and click to create your dream graphs in seconds.
Faster publishing
Generate as many charts as you like and paste them all over your sites or apps for faster distribution and updates. We take care of the rest!
Readable complex data
We've got you covered with all types of Financial Data and Indicators. Never mind struggling with dozens of libraries to present readable data.
End user satisfaction
While helping you succeed with our amazing products we also help you engage and build a happier and more loyal audience for your business.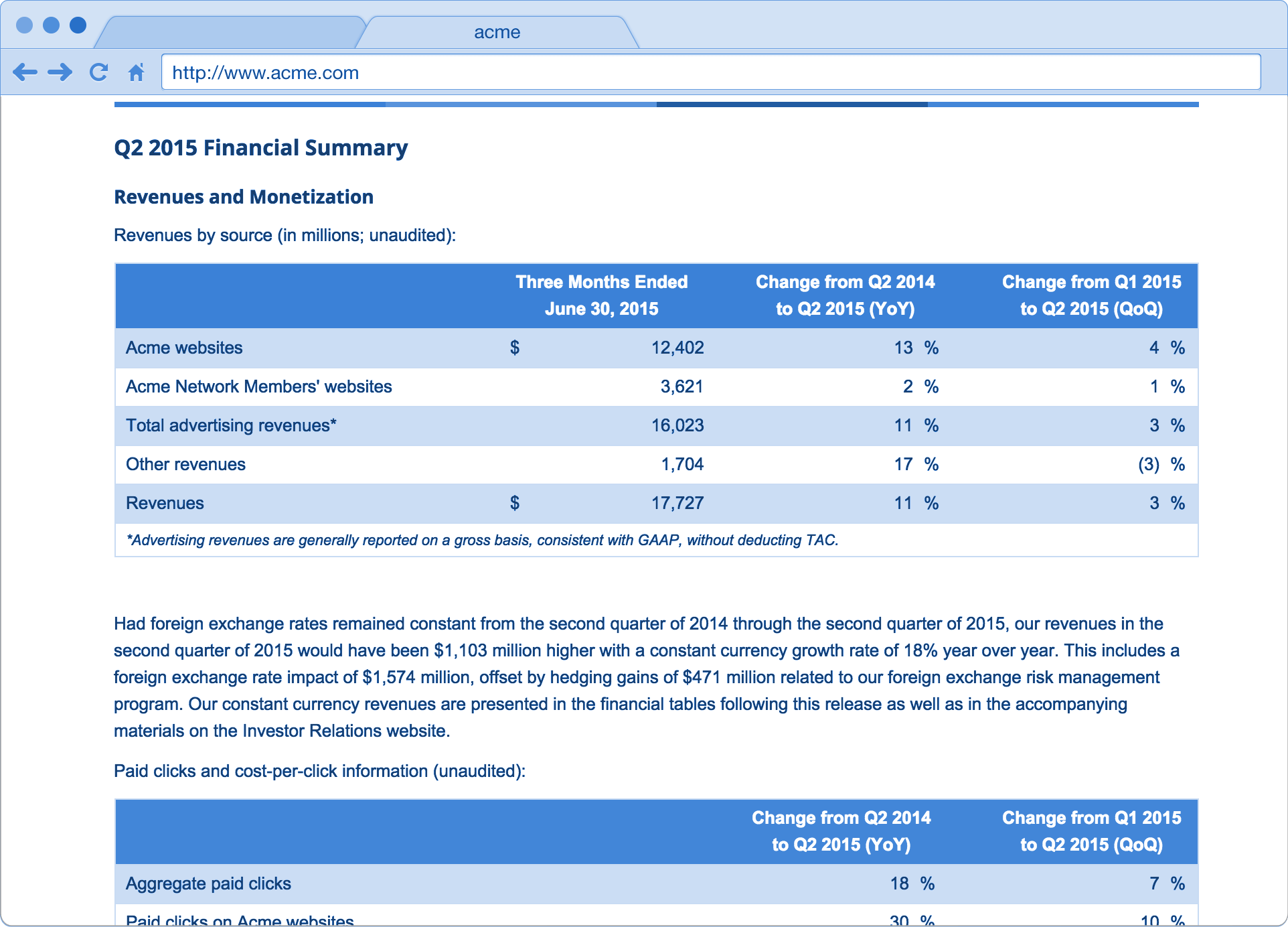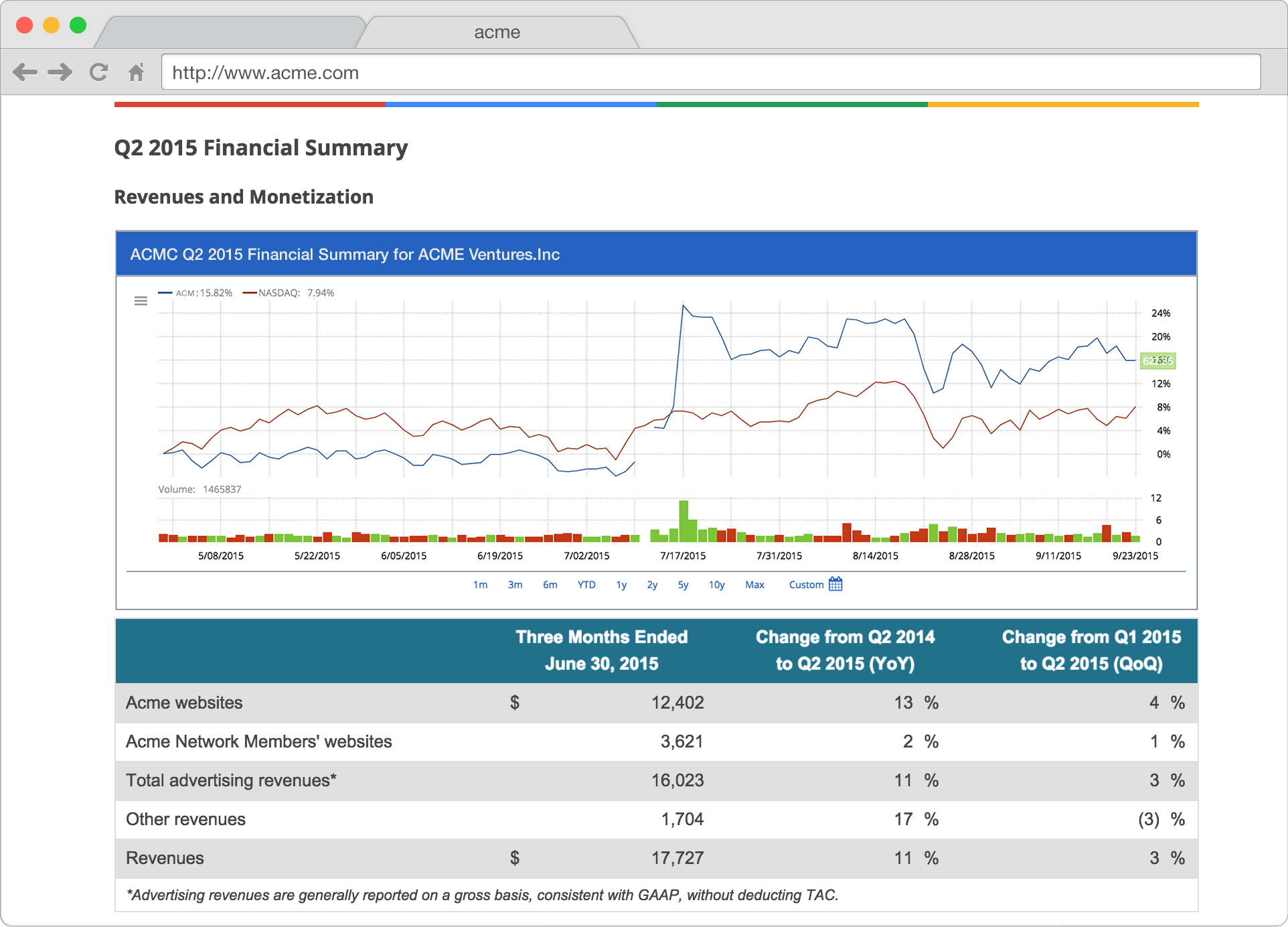 Ready to start presenting your own charts in minutes?
Gracie is a Financial Consultant, Professional Blogger & Writer.
Before Stockdio she was serving content by clipping and stitching from external sources and mocking up her own graphs in Excel.
Gracie used to pull financial data and trends from several sources to accommodate it into her data sheets to later convert that into some cheesy graphics from Excel.
Despite her knowledgable advise in financial matters her blog and reports were looking dull and hard to read and her projects were losing that cutting edge feeling she was known for.
Now she serves more meaningful content and her readers are always coming back for more. With enhanced visualizations her blog easily stands out from the rest.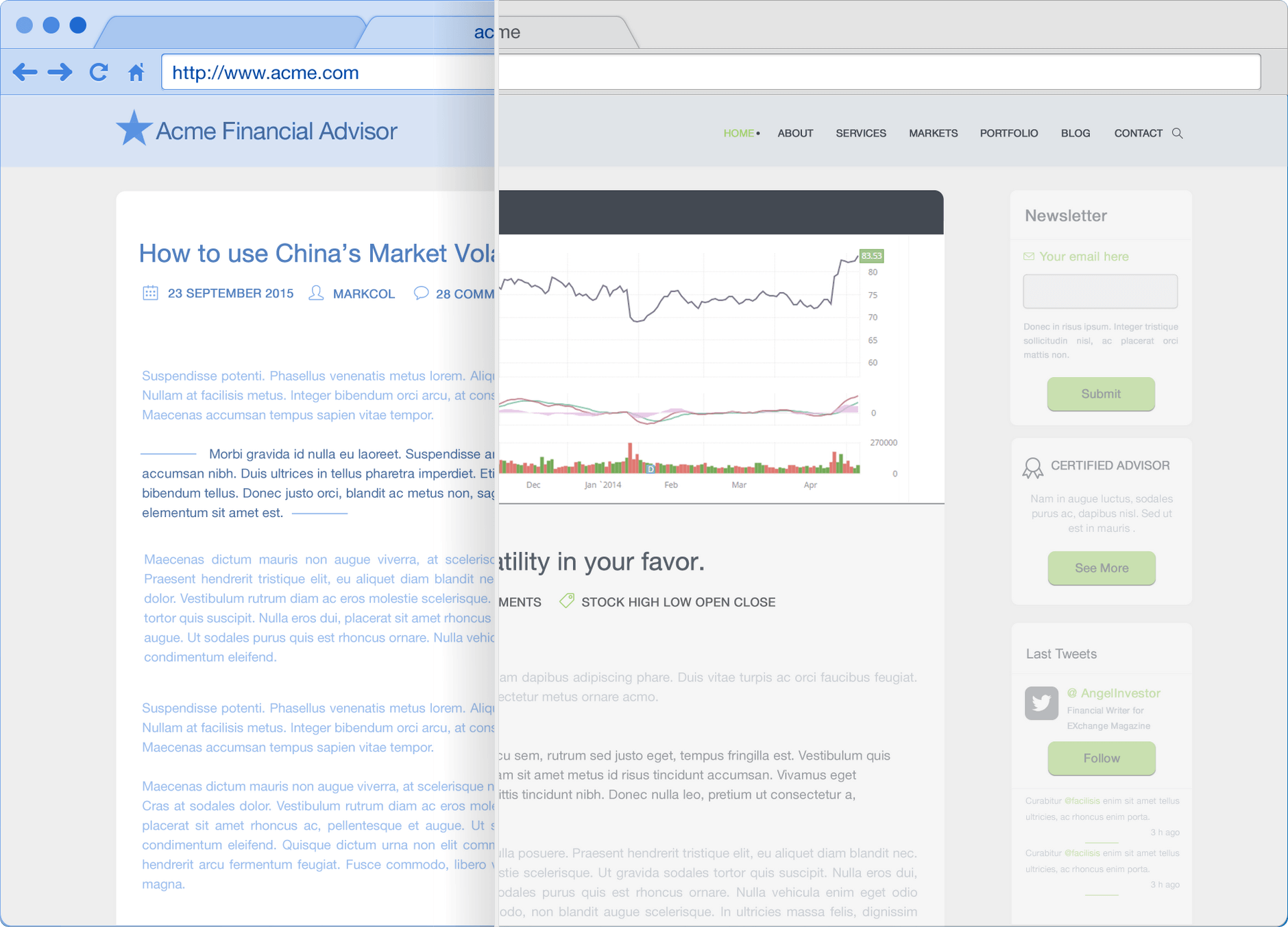 Copy, paste and publish
We take pride on this! Create a new graph in seconds, copy the code and paste it inside your projects to amaze your stakeholders.
Meaningful data content
Enable an entire new communication channel for your readers with pixel-perfect dynamic visuals to backup your prose.
Visitors are coming back
The old days of boring financial posts and publications are over! Your audience is coming back for more knowing you're up to date with the latest financial technology trends and data.
Become the authority!
There's no tool like Stockdio to serve single graphs, entire dashboards or apps. We give you an edge to stay ahead your competition and stand out as the authority.
Ready to start posting beautiful data charts in minutes?
Take Donald's case. He works for a


Stock Trading Company
Before Stockdio he was asked to revamp the User Experience at the company's front-end, but he was having trouble adding true value on top of the services they already offer to their clients.
In our rapidly changing world running out of added value at the highest level of the game is an expensive mistake no company can afford. Donald knew it is critical to draw value from external technology experts.
He discovered Stockdio and immediately fell in love with it, and so did his stock trading clients when they noticed how fast and sharp the data was being presented and delivered to them.
Check out Bill. He's a Project Manager for a


Software Development Company
Before Stockdio Bill had to hire third-party developers to expand his team in order to meet the tight deadlines their financial customers require on web and app development.
Keeping up with the frenetic pace of production nowadays is no easy task. From small agencies to large development firms the need of delivering better, faster, more competitive and optimized apps and data seems to be the common factor.
Bill had decided that the best option was to team up with third-party development agencies and even hired a financial advisor to help him define the scope and understand the lingo of their top financial clients. But all this was costly and time consuming.
Now he and his team rely on the flexibility, power and non-technical approach of Stockdio to deliver charts and graphs inside their financial apps in minutes and without having to pay for third-party development.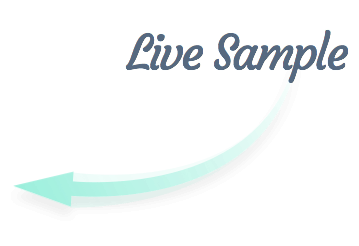 Low-cost for high-end dashboards
What used to take weeks and thousands of dollars now takes minutes at a predictable scalable price. The powerful zero coding, non-technical approach of Stockdio Services makes it a breeze to generate dozens of charts and layout an entire dashboard in no time!
More apps delivered in less time
Create your apps in any programming language you like and embed your charts on any part of them. Or create full financial apps and dashboards in minutes by simply copying and pasting the chart's code. Deploy and keep your apps easily updated from the cloud.
Full data configuration and control
Stockdio Services comes pre-integrated with all the financial data of public trading companies in a number of different market exchanges. You can point and click to fully configure which Markets, Data Types, Symbols, Indicators, Parameters, Dates and Ranges, among others, are enabled for visualization and comparison inside your charts.
Extensive motifs and palette galleries
Stockdio not only offers you full control of the look and feel of your Financial Data but also offers you a quick and easy way to enable entire Motifs and Color Palettes that can turn a boring chart into a shining start in one click and help you stay consistent across projects!
Ready to stop coding and start creating charts for your apps?
There's Mark. Senior Web Developer for a


Financial News Site
Before Stockdio Mark and his team were dealing with 2 mayor issues when presenting graphical data: recurrent high spikes on server loads and low customization options to match their branding.
When you run your apps on a poorly optimized code or server it can increase your operational costs and impact your business even with a small audience. That impact can grow exponentially up to an unsustainable point when you are publishing for a larger audience.
Arbitrary templates and little customization options to match your brand could significantly damage your corporate image and confuse your audience, not to mention that they look amateurish and unprofessional. Also, paying extra to enable these features often raises concerns and discontent.
Now Mark has significantly reduced the server load rendering graphical data directly from the Stockdio CDN and gained full customization control with motifs, palettes and advanced options at no extra cost.

Blasting fast CDN
Lightning Speed loading times for any number of dynamic charts from our Content Delivery Network, even with animations enabled.
Zero server load
Your current infrastructure and bandwidth will not be impacted. All data and graphs are loaded fast from our CDNs.
Match your brand
Not only you will be able to match your brand and corporate image with motifs, custom colors and fonts, the charts help your brand appear stronger and up to the market trends.
Fully customizable appearance
Stockdio offers you full customization of your chart's size, colors, borders, logo and more through the 'Advanced Options', all in the same User-Friendly Interface.
Ready to start creating beautiful light-speed charts for your apps?
Have you met Jeff? He's a Data Analyst


for a fortune 500 company
Before Stockdio Jeff was always looking for new ways to bind and compare data. He had developed some very pragmatic methods to generate the intelligence that put him ahead the competition but couldn't find the technical edge to turn those into agile processes.
Looking for a practical way to overlay and compare financial data out there could be a time consuming and frustrating task. Most data visualization options are designed without a specific vertical in mind and the learning curve could turn into a trap between documentation, solution integrations and customisations.
Going agile means being able to publish faster and when you release quickly, you have an advantage over your competitors. If you add your Data Analysis Expertise on top of Stockdio which is already agile you get twice the traction and focus for your business with little technical effort and zero frustration on your end.
Now Jeff is able to mix, match, compare and generate smart new data with just a few clicks and present the results to his Fortune 500 Clients in minutes while skipping all technical aspects of it.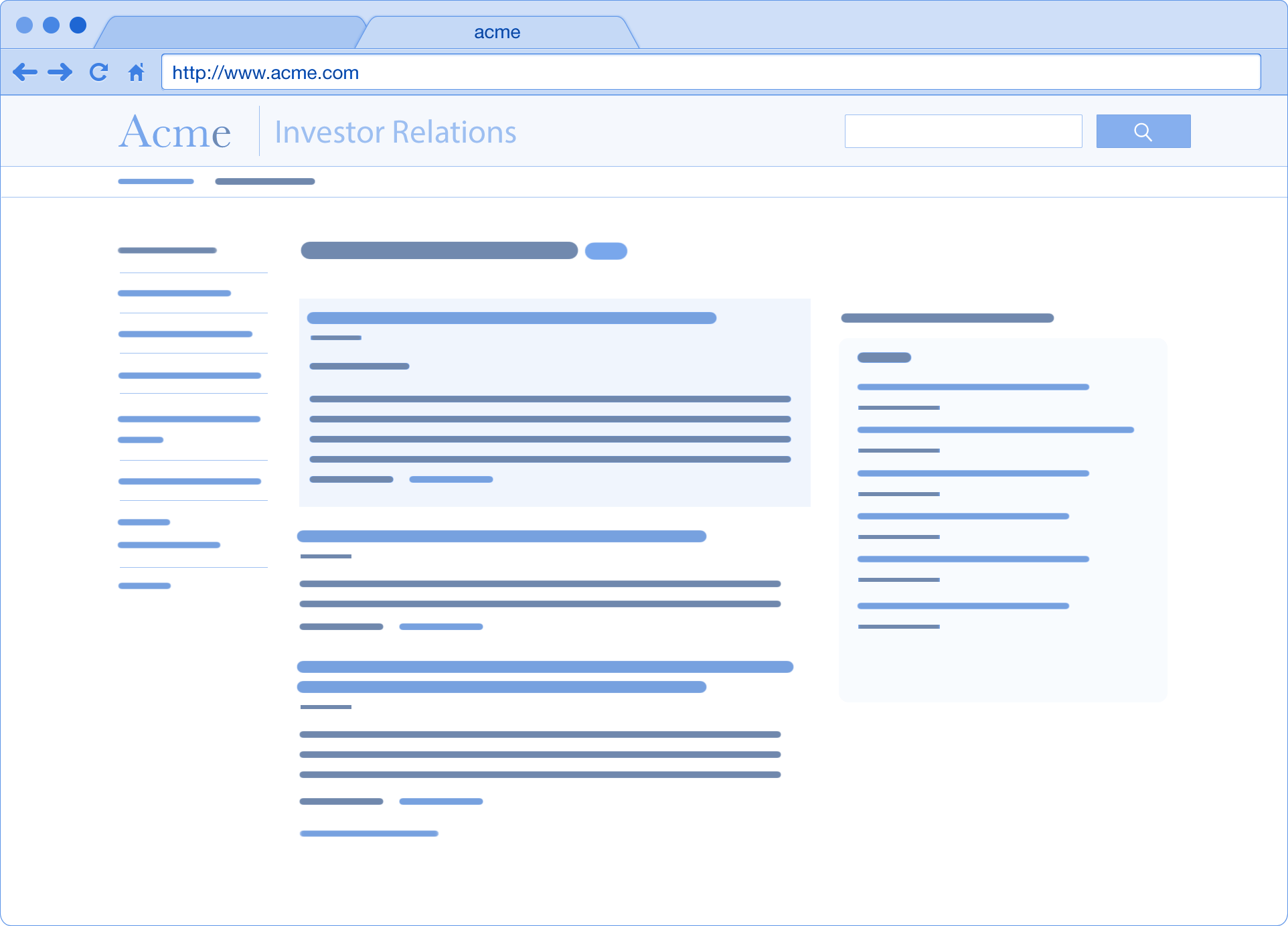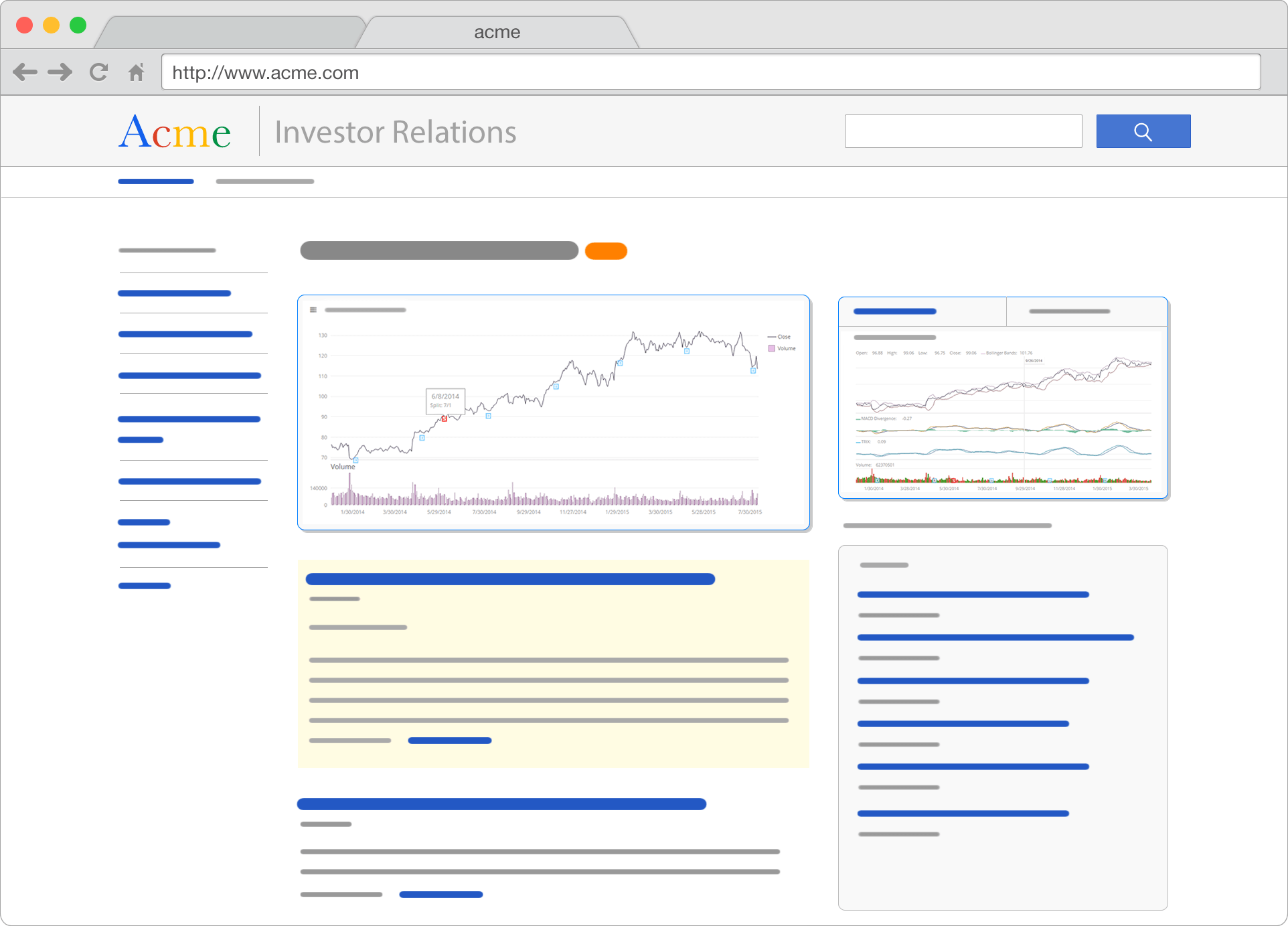 Keep it in the Cloud
No installations, backups or infrastructure requirements. You get the best of the Business Intelligence world with the best of Cloud Infrastructure already in place.
In-depth filtering
Integrated with every data type, indicator and parameter you can think of to filter and visualize data from any public trading company in US and India* Markets.
(*=Additional fees apply)
Overlay Combined Data
Mix. match, compare and present data from multiple stock markets and companies and create your custom graphs and charts from more than 2500 pre-integrated sources.
Friendly and Cutting Edge
Leverage the non-technical user-friendly approach that Stockdio has taken to give you an advantage over your competitors and turn your processes into a full agile strategy today.
Ready to optimize your workflow and dazzle your partners?